StackRs™ - 4 Cup Set
SINGLE WALL STAINLESS STEEL CUP - FOUR CUP SET

Look, we're not trying to say we invented cups. But we did make them cooler. These are THE cups. The cups you're gonna take on every hike, every neighborhood shindig, every camping trip, every tailgate, and every family gathering from now until the end of time. People will see you with them so much that they won't be able to recognize you without them. You might even give them their own names. Heck, they might even get their own special line in your eulogy. 
These cups are one pint, BPA free, vessels made of pure stainless steel sex appeal. There are four of them stacked in this box so you have a few to lend to guests at your campsite, the beach, or wherever you might find yourself. From hydration to libations and everything in between, these will be the cups you reach for every time. 
Customer Reviews
Write a Review
Ask a Question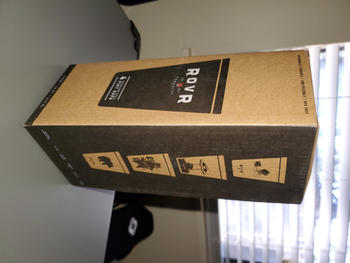 12/30/2020
Awesome designs and Products
Love the cups ans versatility As an owner of 2 RollR coolers, it is no surprise that these are awesome cups. They are travelling to South Carolina this weekend to bring in the new year. Keep up the great work!!
Duane M.
United States
12/02/2020
Camp Essential
Cool cups to have at camp, nice to have the pictures on them too, so you know whose cup it is!
Shecky .
United States